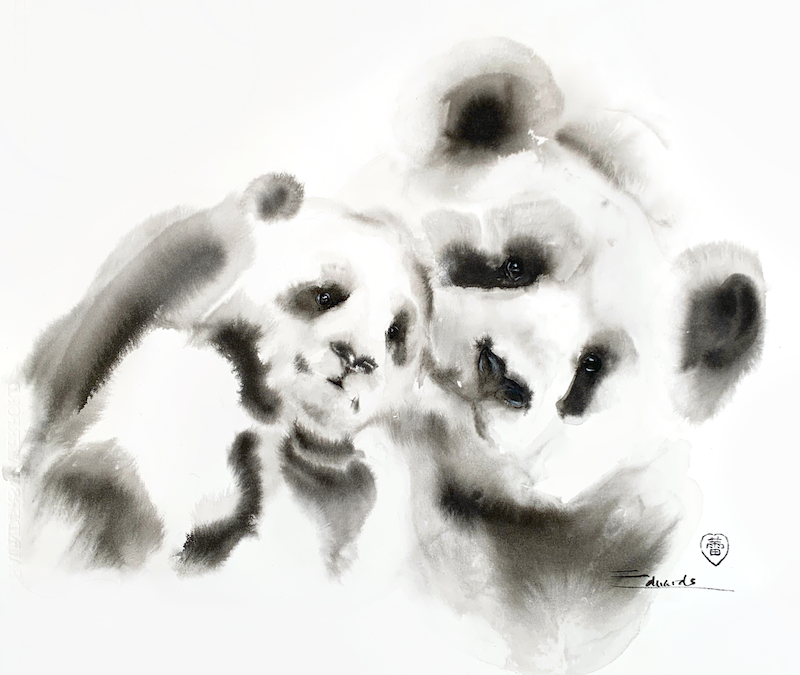 How are you doing?
Me, I'm feeling generous and so I've cooked up my first competition for you.
I've recently painted a picture of Giant Pandas and thought a print of this piece (worth £30) would be a lovely candidate for a give away – to keep or to gift (ahem, Mother's Day is around the corner here in the UK).
To WIN a print of the 'Pandas', (30 x 30 cm) there are two things I'd like to ask from you:
To enter yourself email me at 

[email protected]

 with subject line "Free Prints" and your full address. The postage is free for UK mainland.
Forward this email to anyone in your circle who has a soft spot for some arty goodness. They too will have a chance to win the same price. Full disclosure – it means a great deal to me as an independent artist to gain more exposure (more eyeballs on the work) so my heartfelt thank you for participating and spreading the word. 
Competition ends on 08.03.2023 and winners will be notified on 09.03.2023.
If you don't want to leave things to chance and have your gift for any occasion ready, the Pandas as well as many other artworks are available in my shop.
'You just can't look away'. (At National Gallery, Lucian Freud exhibition, Jan 2023).